Simple Japanese Phrases
Click Play below to listen to some simple Japanese phrases. Most of the phrases below are one or two words which makes them good ones to start your Japanese learning with.
| | |
| --- | --- |
| | |
| English | Japanese |
| Hello | Konnichiwa こんにちは |
| Excuse me | Sumimasen すみません |
| Yes | Hai はい |
| No | Iie いいえ |
| I do not understand | Wakarimasen わかりません |
| Thank you | Arigatou ありがとう |
| You are welcome | Dou itashimashite どういたしまして |
How to Say "Hello" in Japanese
Hiragana: こんにちは
Romaji: Konnichiwa
Even though hello is a common greeting in English, there is not really an exact translation in the Japanese language.
Konnichiwa (good afternoon) is the standard way to say hello and is applicable in most settings.
You can use this all-purpose greeting for anyone, regardless of social status, throughout the whole of Japan. You cannot go wrong with this phrase.
If you only remember one phrase from this post, make it this one.
A Common Mistake to Avoid
Pop quiz: When you write konnichiwa, which hiragana character do you use for the letter "wa"? If you answer は, you got it correct! Please do not use わ when you write こんにちは (good afternoon).
Many beginners mix up は and わ here. The correct hiragana to use in this case is は, not わ.
For more detailed information (including video clips) on how to say hello in Japanese, you can check out my other post Say Hello in Japanese the Right Way.
How to Say "Excuse Me" in Japanese
Hiragana: すみません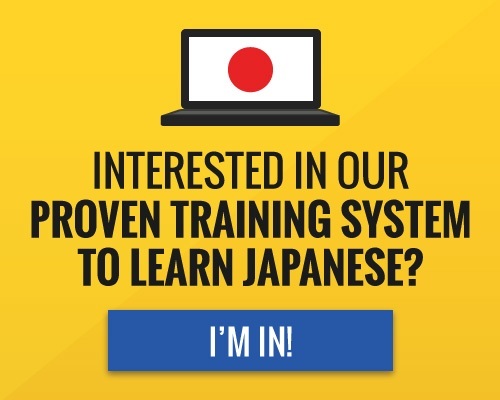 Romaji: Sumimasen
The literal translation of this phrase is "sorry". That said, you can use it not just to apologize but also to gently excuse yourself from whatever situation you are in.
In Japan, you can use this phrase in situations when you would have said "excuse me" in English.